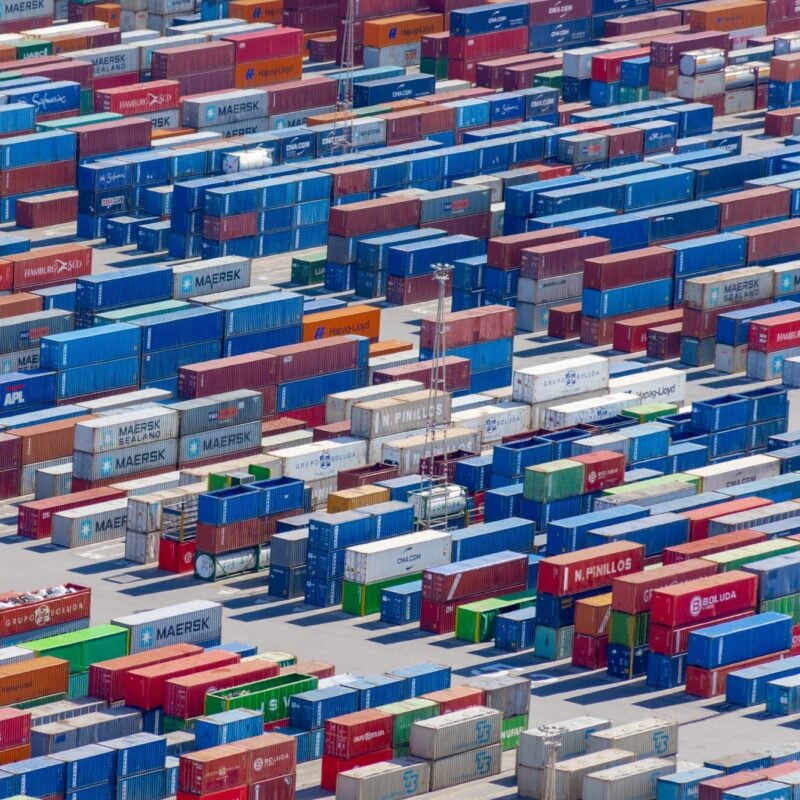 Shipping
International commercial terms
The International Chamber of Commerce (ICC) has published the approval of the 2010 revision of the Incoterms ("international commercial terms", comprising all the rules and reference guidelines for international commerce that identify the responsibilities and the obligations of the contracting parties regarding the expenses and the risks related to the delivery of the goods), whose coming into force was fixed for 1st of January 2011.
Since its introduction in 1936, the International Chamber of Commerce has periodically revised the above-mentioned rules with the main purpose of better meeting the various needs of global commerce and of standardising the various commercial practices.
Ten years from the last modification, the I.C.C. wanted to update the Incoterms by acknowledging and regulating the changes that have taken place in global commercial traffic (e.g. by acknowledging the by now preponderance of electronic communications and the new transportation security requirements). More particularly, it is possible to see how the 2010 revision reduces the rules from 13 to 11, abolishing Incoterms D.D.U., D.E.Q., D.E.S., D.A.F. and creating two new acronyms, including the important D.A.T. (Delivered At Terminal) that recognises the Terminal as the delivery place that is currently the most used, especially for goods in containers.
Consequently the 2010 Incoterms will be reorganised into the following groups:
By any type of transportation:
CIP – Carriage and Insurance Paid – (destination)
CPT – Carriage Paid To
DAP – Delivered At Place
DAT – Delivered At Terminal
DDP – Delivered Duty Paid
EXW – Ex Works
FCA – Free Carrier
Only by sea or inland waterway transportation:
CFR – Cost and Freight
CIF – Cost, Insurance and Freight
FAS – Free Alongside Ship
FOB – Free On Board (embarkation port)
Incoterm
Meaning
Where
Loading on truck
(carrier)
Export customs declaration
Carriage to port of export
Unloading of truck in port of export
Loading charges in port of export
Carriage to port of import
Unloading charges in port of import
Loading on truck in port of import
Carriage to place of destination
Insurance
Import Customs clearance
Import taxes
EXW
Ex Works
Named place of delivery
Buyer
Buyer
Buyer
Buyer
Buyer
Buyer
Buyer
Buyer
Buyer
Buyer
Buyer
Buyer
FCA
Free Carrier
Named place of delivery
Seller
Seller
Buyer
Buyer
Buyer
Buyer
Buyer
Buyer
Buyer
Buyer
Buyer
Buyer
FAS
Free Alongside ship
Named place of shipment
Seller
Seller
Seller
Seller
Buyer
Buyer
Buyer
Buyer
Buyer
Buyer
Buyer
Buyer
FOB
Free on Board
Named place of shipment
Seller
Seller
Seller
Seller
Seller
Buyer
Buyer
Buyer
Buyer
Buyer
Buyer
Buyer
CFR
Cost & Freight
Named place of destination
Seller
Seller
Seller
Seller
Seller
Seller
Buyer
Buyer
Buyer
Buyer
Buyer
Buyer
CIF
Cost Insurance & Freight
Named place of destination
Seller
Seller
Seller
Seller
Seller
Seller
Buyer
Buyer
Buyer
Buyer
Buyer
Buyer
DAT
Delivered at Terminal
Named terminal at port or place of destination
Seller
Seller
Seller
Seller
Seller
Seller
Seller
Buyer
Buyer
Buyer
Buyer
Buyer
CPT
Carriage Paid To
Named place of destination
Seller
Seller
Seller
Seller
Seller
Seller
Seller
Seller
Seller
Buyer
Buyer
Buyer
DAP
Delivered at Place
Named place of destination
Seller
Seller
Seller
Seller
Seller
Seller
Seller
Seller
Seller
Seller
Buyer
Buyer
CIP
Carriage & Insurance Paid To
Named place of destination
Seller
Seller
Seller
Seller
Seller
Seller
Seller
Seller
Seller
Seller
Seller
Seller
DDP
Delivered Duty Paid
Named place of destination
Seller
Seller
Seller
Seller
Seller
Seller
Seller
Seller
Seller
Seller
Seller
Seller